Ben Pierce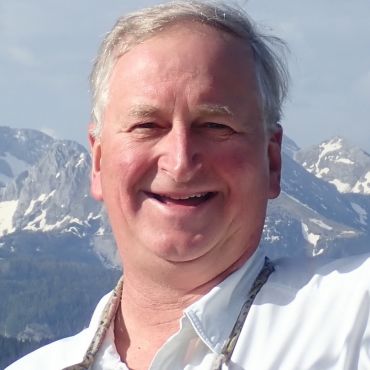 Ben Pierce was born and raised in Maine where hunting and fishing and a love for the outdoors was instilled in him early on. He attended Dartmouth College and spent summers guiding fly fishermen in Alaska. Ben helped his family buy and manage several large ranches in Montana starting in 1985. Ben has a master's degree in Natural Resource Management from the University of Washington and completed the Stanford Executive Program at the business school. After a brief tour in commercial banking and investment management he settled into a 25 year career in leadership positions with The Nature Conservancy (TNC) in the Northern Rockies.
As a Director with TNC in both Montana and Wyoming, Ben's specialty was completing large, creative conservation real estate transactions and he successfully completed hundreds of land deals and conservation projects. Ben also led a nationwide conservation buyer program for TNC where he matched important properties with caring buyers. Ben knows the geography and the unique biological niches and landscapes of the Northern Rockies where he has traversed the terrain by Cessna aircraft and car for the past 30 years.
Ben and his family ranch along the Rocky Mountain Front adjacent to the Bob Marshall Wilderness and Ben has led numerous innovative efforts to integrate conservation, ranching, economic viability and enhanced habitats for large landowners. Ben has served on numerous boards including the Rancher Stewardship Alliance, Lighthawk, and the Gallatin Valley Land Trust.
Ben has a deep passion for helping interested investors find unique properties that match their goals, acquire them at the right price, and then enhance their value. Most recently, Ben has helped the Presidents of two large asset management firms acquire and improve unique ranches in Montana.
Ben and his wife, Penelope, live on the banks of the East Gallatin River and Ben has three adult children. When not scouting for or managing ranches, Ben enjoys fly fishing, hunting, skiing, flying and river trips. Ben has worked with Bob Kiesling since the early 1980s, and Ben and Dan are second cousins who enjoy working and fishing together. To Reach Ben, please contact him:
Ben@sweetwaterranches.com
406-579-1090 (Cell)
406-333-7155 – Ext. 2 (Office)